Latest Verified Members

Userid

Join Date

haha21

2022-11-16

Teetime

2022-04-17

eveden

2021-11-09

kbdgram

2021-10-11

Tomas123

2021-10-04

7dclub73

2021-08-26

ghbiz

2021-08-06

rsntmarketing

2021-06-05

jimrogers28

2021-06-04

buddy

2021-06-03
Last 7 Days Surf

Day

Views

Today

83

Sunday

0

Monday

0

Tuesday

0

Wednesday

0

Thursday

0

Friday

0

Saturday

0
http://affiliate.networkrealtime3.info
Welcome To Affiliate Solos! Join Us In 2023 To Get Fast Free Traffic To Your Websites! Affiliates And Internet Marketers Wanted! Affiliates Need Access To Responsive And Effective Advertising For Their Own Websites And Affiliate Sites! We Offer Them So Much Such As Solo Ads, Banners, And Visitors To Their Links, Urls, And Websites! Please Join Us Today And Start Advertising Your Sites! You Can Also Surf Peoples Websites For Free Credits Toward Your Advertising! Upgrade To SJV For Top Benefits! WE OFFER OUR MEMBERS DAILY AD APPROVAL!
Affiliate Solos Special Upgrade Inside!!! This Site Prefers Cash App Only - We Pay You Or You Pay Us With Cash App...
Great OTO's So Be Sure To Check Them Out!!!
Here Is Your Chance To Grab Some Guaranteed Visitors, Use Our Viral Traffic Tools, Gain List Building Freedom, And Create Residual Traffic!
It's simple to get started... Join right now for free and grab your guaranteed traffic right to your site using out proven methods of advertising! Everyone who joins receives a free ad package. No promo code needed. But we don't stop there, ALL members, even free members get a monthly bonus ad package added to their account automatically. Plus, if you upgrade, you most definitely enjoy even BIGGER benefits!
Get your share of targeted traffic, build your downline, email your referrals and earn cash commissions! Post! Click! View! That Is all there is to it.
"RECHARGE SUPER SOLO ADS NETWORK IS HERE- SEND TO OVER 170 SITES IN A SINGLE CLICK!!!
Plus We have a Fast 6 Second AUTO Surf. Solo Ads. Credit Mailer. Text Links. And a whole lot more!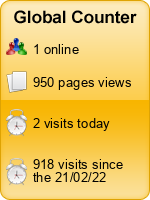 FunGuppy.com
Compare Memberships




Membership Prices

PRO

JV

SUPER JV

Cost
FREE
$10.00/Lifetime
$19.99/Lifetime

List Mailer

PRO

JV

SUPER JV

Email Referrers
Every X Days
10
5
1
Email All Joining After
You Every X Days
10
5
1

Credit Mailer

PRO

JV

SUPER JV

Email Member Count
300
500
1000
Email Every X Hours
48
24
4
Credits Earned
100
200
300

Viral Tools

PRO

JV

SUPER JV

Viral Link Cloaker
0 links
20 links
50 links
Viral Rotator
0 with 0 urls
2 with 20 urls
3 with 30 urls

Surf Exchange

PRO

JV

SUPER JV

# Of Sites To Save
10
25
50
Cost for displaying site
5
2
3
Earn viewing sites
15
24
55
Maximum Views Per Day
500
500
500

Point Earnings

PRO

JV

SUPER JV

Referrals
1000
2000
3000
Referral Log In Credits
50 credits
100 credits
150 credits
Active Referrer Rewards
10% earned
20% earned
30% earned
468x60 Banner Clicks
10
15
40
125x125 Banner Clicks
10
20
30
Text Link Ad Clicks
15
20
40
Solo Ad Clicks
30
100
300
HP Solo Ad Clicks
50
150
350

Sign Up Ads

PRO

JV

SUPER JV

Credits
5,000
10,000
30,000
Solo Ads
5
7
10
HP Solo Ads
5
None
None
468x60 Banner Ads
5/500 imps
5/500 imps
10/1000 imps
125x125 Banner Ads
5/300 imps
5/300 imps
10/1000 imps
Sponsor Ads
None
1/50 views
1/50 views
Text Link Ads
5/50 clicks
5/50 clicks
10/100 clicks

Monthly Ads

PRO

JV

SUPER JV

Credits
2,000
3,000
5,000
Solo Ads
None
2
4
HP Solo Ads
None
None
1
468x60 Banner Ads
None
3/300 imps
4/300 imps
125x125 Banner Ads
None
3/300 imps
4/300 imps
Text Link Ads
None
3/30 clicks
3/30 clicks

Commissions are paid on personal referrals for 1 tier only. Members are NOT required to make any purchase in order to receive commission from Personal Referral Purchases.